01

Translinguality, Transmodality, and Difference: Exploring Dispositions and Change in Language and Learning
Bruce Horner // Cynthia Selfe // Tim Lockridge


ISBN-10: 0986433314 // ISBN-13: 978-0-9864333-1-3
ISBN-10: 0986433306 // ISBN-13: 978-0-9864333-0-6
About the authors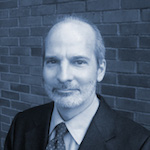 Bruce Horner is Endowed Chair in Rhetoric and Composition at the University of Louisville, where he teaches courses in composition, composition theory and pedagogy, and literacy studies. His recent books include Reworking English in Rhetoric and Composition: Global Interrogations, Local Interventions, co-edited with Karen Kopelson (Southern Illinois UP 2014), Economies of Writing: Revaluations in Rhetoric and Composition, co-edited with Brice Nordquist and Susan Ryan (Utah State UP forthcoming), and Rewriting Composition: Terms of Exchange (Southern Illinois UP, forthcoming).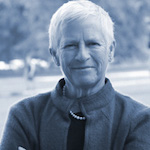 Cynthia L. Selfe is Humanities Distinguished Professor in the Department of English at The Ohio State University. She is Co-founder and Executive Editor of Computers and Composition Digital Press/Utah State University Press (with Gail Hawisher), which has won multiple awards for its born-digital publications, and the Co-Founder and Co-Director of the Digital Archive of Literacy Narratives (with H. Lewis Ulman), which now represents the largest publically-available, online repository of literacy narratives in the world. In 1996, Selfe was recognized as an EDUCOM Medal award winner for innovative computer use in higher education—the first woman and the first English teacher ever to receive this award.
Tim Lockridge is Assistant Professor of English and affiliate faculty in Interactive Media Studies at Miami University. He is also a senior editor of Computers & Composition Digital Press, and his work has appeared in several journals and edited collections. His work has appeared in edited collections such as Guns, Grenades, and Grunts: The First-Person Shooter and The New Work of Composing. Visit www.timlockridge.com for details regarding his teaching and research.
enculturation | intermezzo
2015
Published Under an Attribution-Noncommercial-Sharealike Creative Commons License